China Supplier Portable Lamp Spectroradiometer Instrument LED Lumen Testing Equipment
Features of
China Supplier Portable Lamp Spectroradiometer Instrument LED Lumen Testing Equipment
*Light measurement with auto ranging
*Large Display with Backlight
*Fuse inside

Product Specification of
China Supplier Portable Lamp Spectroradiometer Instrument LED Lumen Testing Equipment
Input voltage

AC85-277V

Consumption

<5W

Frequency

45-65Hz

Test Voltage

0-300VAC

0-30VDC

Voltage resolution

0.1V

Voltage accuracy

0.5%FS

Test Current

0-2.000A--AC

0-5.000A--DC

Current resolution

0.001A

Current accuracy

0.5%FS

Test Power

0-300W----AC

0-60W---DC

Power resolution

0.1W

Power accuracy

0.5%FS

Power Factor

0-1.000

PF resolution

0.001

PF accuracy

0.2%FS

Lumen

0--5000lm

Lumen resolution

1lm

Lumen accuracy

2%FS

Color

temperature

0-9999k

CCT resolution

1K

CCT accuracy

3%FS

Luminous

efficiency

0-999.9lm/w

Resolution

0.1Llm/w

Accuracy

2%FS

Annual Power Consumption

(10hrs*365d)

0-9999kW.h

Annual Power Consumption

resolution

1kW.h

Annual Power Consumption
accuracy

1%FS

Screen

10 windows

Temperature

-15℃~50℃

Relative Humidity

<90%

Size(mm)

410*410*490

N.W.

10.6kg

G.W.

12kg


More Features of Portable Lamp Spectroradiometer Instrument LED Lumen Testing Equipment


1.Test Lamp: LED driver and LED Chip Board ,dimmable lamp, LED Bulbs (E27/MR16/B22/GU10/G9/G4/E40/G23/G24) and LED tubes, LED flood light, panel light, high bay light.
2.Parameters: Lux, CCT (Color temperature),Voltage, Current, Wattage, Power Factor, Annual power consumption(calculated based on 10 hrs/day). AC Voltage, AC current, AC Power, AC power factor , DC voltage, DC current, efficiency(AC power/DC power*100%)


Advantage of Portable Lamp Spectroradiometer Instrument LED Lumen Testing Equipment
1. Using high-grade ABS and Acrylic material for the box surface, aluminum alloy for the edge, stainless steel for the Angle , which, the materials is great enough to be compressive and shockproof.
2. Size, color and style completely of main case based entirely on LED products, can be suitable for all kinds of LED display.
3. The configuration of multi-function AC meter, can test the various data of the lamps (voltage, current, power, power factor, annual power consumption, can perfectly show the advantages of LED lamps, besides, our products are suitable for the global voltage (AC220V, AC110V, DC12V, DC24V).
4. All of the lamp holder is equipped with independent control switch, and reserved a universal output plug that can be connected to any kind of LED lamps and lanterns.
5. Light weight and mini size, tester with holder , easy to carry.
6. All of our products have the RoHS, CE certificate ,our products really are safe and reliable.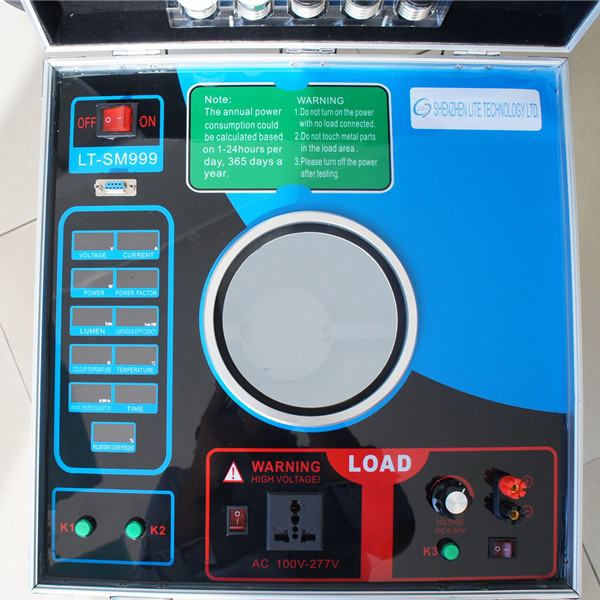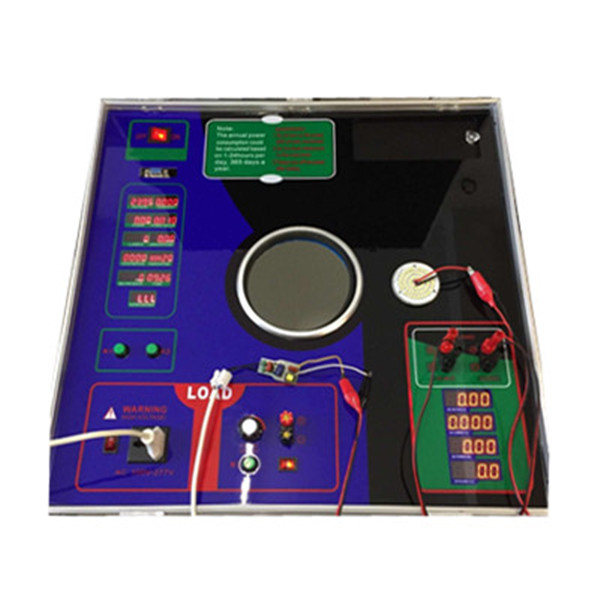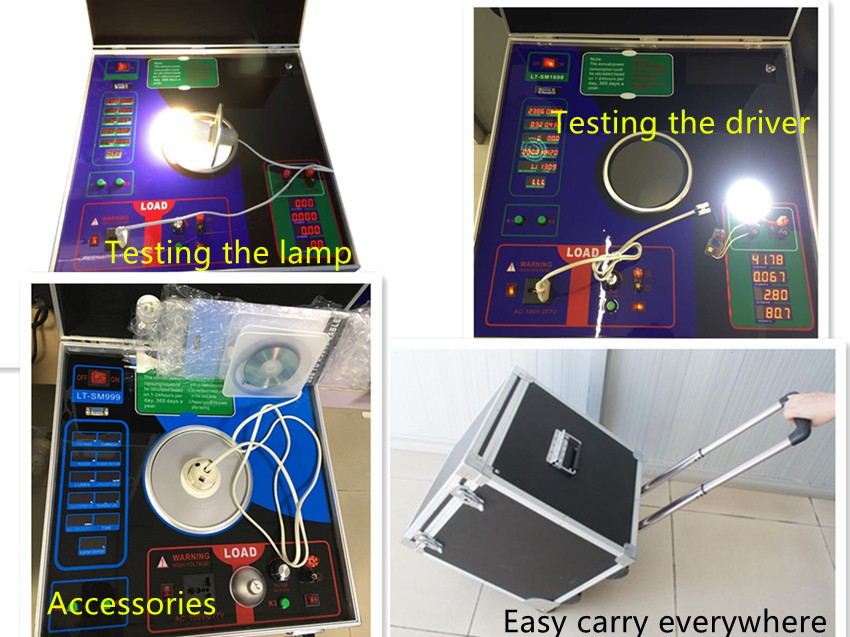 Company Information
Shenzhen (Huizhou) More Green Light Co., Ltd has been in lighting since 2011 in Guangdong China, joined Lighting show for years, focus on high quality and unique lighting. Products including Indoor Lighting, outdoor LED lighting, LED lighting accessories etc.


For more information pls email us info@more-greenlight.com Or whatsapp/wechat/Mob: 008615914125315